MAILBAG: FROM SIGNS OF THE DECEASED TO THE PAPAL LINKS WITH FAMOUS APPARITION
---
Here comes a 'cannibal' solar storm
---
Green Bay bishop hits satanists
---
---
Child pneumonia outbreak hits Northeast
---
Israel knew of Hamas plan a year before attack
---
Sad time: Cosmo promoting satanic abortion ceremony
---
---
---
---
---
Pope's ailment: acute contagious bronchitis
---
Announcing a Spirit Daily pilgrimage to Fatima, Lourdes, Avila
---
Saints of Day Mass Readings Mary's Messages Prayer Requests Medjugorje Webcam St. Jude Litany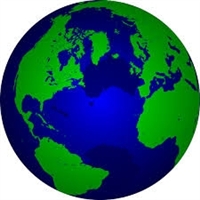 Special Report: Is a town in Upstate New York 'cursed'?
---
---
Why did Jesus call His mother 'woman'?
---
Did Jesus give Judas Communion?
---
Is life better without internet?
---
---
Latin Mass Christmas Novena-Enroll Family And Friends
206 Tours Catholic Pilgrimages Year-Round To Holy Land, Medjugorje, Fatima, Lourdes, Italy, Camino, Poland, Greece, Ireland, & More!