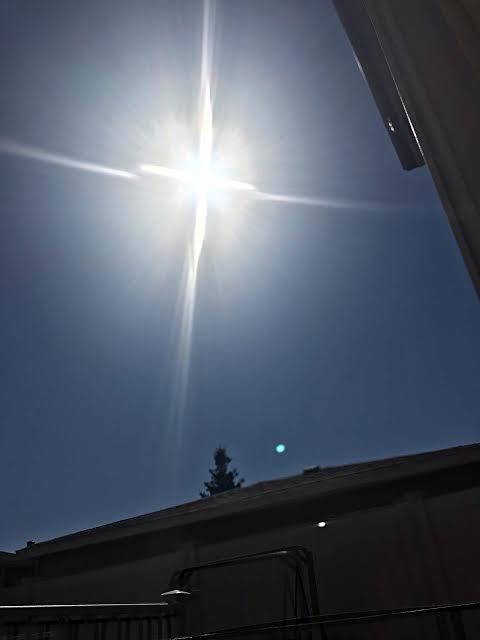 Spirit Daily will lead pilgrimage in wake of Vatican okay
---
When Ernest Borgnine saw Jesus
---
---
Twenty-fifth anniversary of weeping icon
---
The ecstatic visions of Saint Catherine
---
Pope celebrates Easter Mass amid reports of bloodshed
---
Is 'Crown of Thorns' at Notre Dame the real thing?
---
Will fire wake up France's 'zombie' Catholics?
---
Archives: strange electromagnetic effects at Tomb
---
Mass readings
Daily homily
Mary's Message
Divine Mercy Novena
---
Donations: we need and appreciate it
---
---
[Click here to make your announcement]
Protect, Defend: order your St. Michael prayer coins here
Medjugorje and Divine Mercy Sunday
Mystical Meditation On the Stations of the Cross - Final Part
Catholic Mothers Summit with Sr. Briege McKenna -April 27, 2019
Magnificat Tours Pilgrimages: Medjugorje, Holy Land, Fr. Sudac Retreat, Italy, Poland, Prague (877) 333-9290
Divine Mercy Sunday Toronto - Fr. Seraphim Michalenko, Sr. Briege McKenna, Fr. Bill Casey and more!
206 Tours Pilgrimages always with Catholic Priests and Mass Daily! Year round to Holy Land, Italy, Spain, France, Portugal, Medjugorje, Poland, Greece and more
Medjugorje pilgrimage with Michael Brown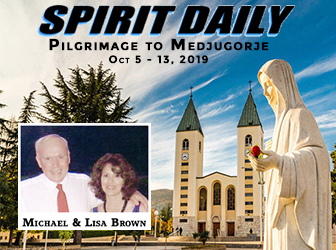 ---
Pope: ask Christ to 'roll back the stone'
---
---
---
---
---
---
---
---
---
Click to e-mail this site to a friend
---
---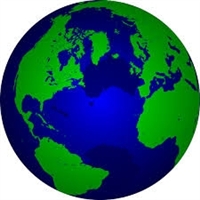 New special report: Prophecy and a Church in crisis
---
---

©
Spirit Daily
Death toll in horrific church-hotel bombings nears 300
---
---
Miracle: man survived fall from 47th floor
---
---
---
Notre Dame fire sparks more protests
---
A Jew's take on what was found in Tomb
---
Video: weeping Risen Christ statue
---
Campaign will wend its way through churches
---
Miracle? Hundreds of thousands of bees survive Notre Dame fire
---
---
Virus identified as causing child paralysis
---
Health watch: reducing Alzheimer's risk
---
For rare moment, world was transfixed on a Cross
---
---
---
`