Faith in God, Strength in Christ
Donations: we appreciate it!
New Vatican doctrine chief warns both liberals and traditionalists
---
Report claims dam collapse kills thousands in Libya
---
---
Catholic 'cult' with hippie roots faces allegations
---
---
---
Instagram text service blocks key words
---
Did purgatorial soul help woman with cancer?
---
Pontiff to ask for Strickland resignation?
---
---
---
Addressing others' wrongs with kindness
---
Vatican turns attention to U.S. Church
---
---
---
The supernatural power of forgiveness
---
Announcing major Spirit Daily pilgrimage to Holy Land
---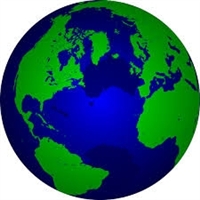 Special Report: An Untold Story: The Witch House
---
---
Saints of Day Mass Readings Mary's Messages Prayer Requests Medjugorje Webcam St. Jude Litany
---